Florida Festival Planner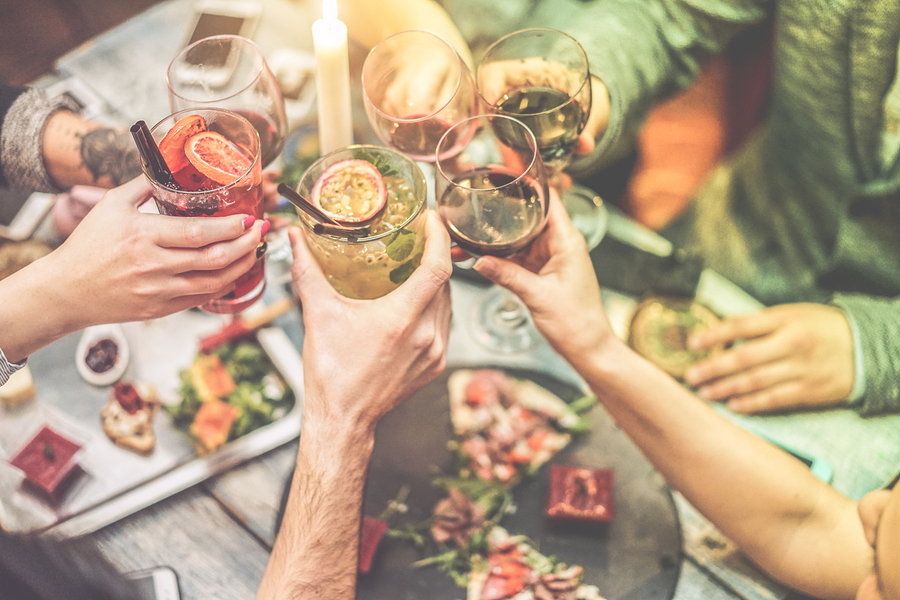 January
SOUTH FLORIDA
Uncorked! Key Largo & Islamorada
Food & Wine Festival
Florida Keys: This 10-day food, wine and spirits celebration features dozens of events, including happy hour wine tastings with a portfolio of vintages and hors d'oeuvres, a lobsterfest with every-which-way lobster paired with wines, celebrity chefs, and juniors cooking classes. Info: FKCFA.org.
Mullett Festival
Goodland/Marco Island: The quaint, quiet fishing village of Goodland gets crazy for a weekend at a Mullet Festival hosted around Stan's Idle Hour Restaurant, one of only a few eateries in town. Try different variations of mullet – perhaps smoked or in a dip – while being entertained by the strange Buzzard Lope Queen Contest, which draws thousands every year. Info: stansidlehour.net.
Naples Winter Wine Festival
Naples: Learn about wine bouquets, finishes and feels from Master Sommeliers (there are only about 200 in the world) in this three-day lineup of a luncheon, an auction, and a dinner prepared by some of the world's greatest chefs and a brunch finale, all in the name of raising money for children's charities. Info: NaplesWineFestival.com
Taste Of Pine island
Pine Island: Bring your appetite and sample the best of Pine Island's restaurants. Try the freshest seafood, usually in the form of smoked mullet, crab cakes, lobster chowder, lobster salad sliders, fish tacos, gator gumbo, fried shrimp and buffalo shrimp. For non
seafoodies, there's also BBQ, cheesesteaks, Greek salad, hot dogs and pretty much anything else you can fit into your stomach. Info: TasteOfPineIsland.com.
ClamJam Of Southwest Florida
Cape Coral: Seminars, entertainment, arts & crafts, contests and, of course, fresh clams — top neck, middle neck, little neck, steamers and venus, if you know your clams — and seafood, right off the boats of local fishermen. Takes place at the German-American Social Club, Cape Coral. Info: ClamJamSWFL.com.
Port Salerno Seafood Festival
Port Salerno: The Treasure Coast's fishermen (and women) and their families, friends and volunteers get together to host an old-fashioned fish fry with fresh catches from the East Coast waters, plus plenty of beer and soft drinks. Kids can enjoy finger foods, as well as games and interactive play zones. Info: PortSalernoSeafoodFestival.org.
Key West Food & Wine Festival
Key West: Those who have an appreciation for the finer culinary things in life will find plenty to enjoy in this week-long series of events all over town, such as a sunset wine tasting, a trolley tour of Key West's most beautiful kitchens, a whiskey primer, a shrimp boil, a poolside happy hour with appetizers, a salt and honey tasting and other creative food and drink parties. Takes place at various locations around Key West. Info:keywestfoodandwinefestival.com
CENTRAL FLORIDA
Fellsmere Frog Leg Festival
Fellsmere, Indian River County: For a true, down-home, small-town festival experience, look no further than the Fellsmere Frog Leg Festival, which is exactly what it sounds like: platters of delicious frog legs served with grits, cole slaw and hush puppies. For the squeamish, there's also the less adventurous gator tail as well as hot dogs, hamburgers, ice cream, candy apples and other festival food fare. Info: froglegfestival.com
Key Lime Festival
Cape Canaveral: Florida's Space Coast pays homage to the state's signature citrus fruit, the esteemed key lime. Try several variations of a key lime pie, including in a martini or a margarita, and watch the spectacle that is the key lime pie-eating contest or applaud along as Miss Florida Key Lime Pie as crowned. Info: visitspacecoast.com/key-lime-festival.
Einstein On Food & Wine
Tampa: Tampa's Museum of Science and Industry (MOSI) continues one of its most popular fundraisers with a "celebration of the senses." Traditional and ethnic cuisine of Tampa Bay alongside palate-tingling wines from around the country, a beer garden, a restaurant competition and sensory experiments and artwork throughout the museum. Info: mosi.org.
Central Florida Rum & Food Experience
Lakeland: Rum aficionados, rum collectors or simply rum-curious folks will have a blast at this festival designed to both educate and entertain. A $50 ticket includes rum tastings, unlimited food tastings, cooking and cocktail demonstrations by local chefs and mixologists, as well as music and other good times. Info: rumandfood.com.
Kumquat Festival
Dade City: This fun festival which honors the small, squat little citrus fruit, draws tens of thousands of visitors and hundreds of vendors, most of whom rise to the challenge of creating various kumquat jams, syrups, pastries, smoothies, ice creams and salsas.
Takes place in Downtown Dade City. Info: dadecitychamber.org.
NORTH FLORIDA
Apalachicola Oyster Cook-Off
Apalachicola: Up to 90 percent of Florida's oysters come from the shallow waters of Apalachicola Bay, so naturally, one of the town's biggest events of the year pays homage to the plump, briny treats. Eat all the oysters you can handle, as well shrimp, smoked mullet, hot dogs, hamburgers, local beer, and help raise funds for the town's volunteer fire department. Takes place in historic downtown Apalachicola. Info:
oystercookoff.com.
Amelia Island Restaurant Week
Amelia Island: At one of Florida's prettiest islands, spend a week dining at some of the 30-plus participating restaurants – from Cuban fare to seafood and pub-style dishes – offering a prix-fixe menu for under $30. Includes Mixology Tours in which you can stroll among watering holes in Historic Downtown Fernandina Beach and sample craft cocktails, meet the bartenders and mingle with the Island's friendly locals. Takes place at various locations around the island. Info: ameliaisland.com/yummy.
February
SOUTH FLORIDA
Delray Beach Garlic Fest
Delray Beach: – The unique Garlic Fest explores wonderful and weird ways to use the bulbous herb, such as in garlic ice cream, Argentinean garlic BBQ and garlic crab cakes. Stay for the musical performances and walk away with locally made garlic sauces, spreads and gifts. Info: dbgarlicfest.com.
South Beach Wine & Food Festival
Miami Beach:The Food Network and Cooking Channel team up with Food & Wine Magazine during the South Beach Wine & Food Festival for a star-studded event sure to please even the most amateur or sophisticated foodie. Right on the beach. Info:
sobefest.com.
Taste Around The World, Keys Style
Key Largo: Local Upper Keys restaurants compete for the coveted "People's Choice Award" during this ultimate culinary experience where local chefs showcase and are judged on their interpretatons of global appetizers, entrees and desserts. Benefits the Visiting Nurse Association & Hospice of the Florida Keys. Takes place from 4 – 8pm at Playa Largo Resort & Spa, 97450 Oversees Hwy, Key Largo. Info: 305-852-7887.
CENTRAL FLORIDA
Eau Gallie Founder's Day Fish Fry
Melbourne: Eau Gallie celebrates its 155-year-old historical roots and harkens to a day when neighbors and business owners looked out for each other and children played in the street. An old-fashioned fish fry – a complete fish dinner with two sides – seems fitting, but the festival organizers also provide other meat and vegetarian options to make sure everyone leaves full. Takes place in the Eau Gallie Arts District, Melbourne. Info: eaugalliefoundersday.org.
Cleawater Beach Uncorked
Clearwater Beach: Nationally acclaimed chefs work alongside the area's great local chefs, winemakers, spirits producers, and culinary experts to produce what is billed as "the most anticipated beachfront foodie event of the year." Expect lots of samplings of seafood, salads, appetizers, desserts, wines and microbrews. Info: clearwaterbeachuncorked.com.
Punta Gorda Wine & Jazz Festival
Punta Gorda: The tastings are a delectable backdrop to performances by some of the best jazz and blues musicians from around the world. Info: puntagordachamber.com.
Florida Strawberry Festival
Plant City: Guests come from near and far to discover not only creative ways to enjoy strawberries, but also to see exhibits of agriculture, commerce, industry, livestock, fine arts, live entertainment, horticulture, and crafts. Info: flstrawberryfestival.com.
NORTH FLORIDA
Fiddler Crab Festival
Steinhatchee: The small, inedible fiddler crab is a mere backdrop to this festival featuring the Swampwater Cook-Off, in which both amateur and professional chefs toil and boil from sunrise until lunchtime on their secret recipe soups, stews (particularly Brunswick) and chili. In the meantime, festivalgoers can nosh on seafood, BBQ, kettle corn and funnel cakes. Info: steinhatcheeriverchamber.org.
The Sandestin Gumbo Festival
Destin: Chefs from all over the Gulf Coast out their own spin on gumbo, whether made
with dark or light roux, different types of meat and a range of flavors and spices. Get a wristband and a "taster's guide" and sample a wide variety of gumbo as you vote for the People's Choice winner. Info: sandestingumbofestival.com.
March
SOUTH FLORIDA
Bacon & Bourbon Fest
Delray Beach: Delray Beach takes two American favorites, bourbon and bacon, and wraps them together in a two-day, palate-pleasing party. Taste an array of bacon and pork-related dishes such as braised pork bellies with tamari, garlic, ginger & chili peppers, and polish it off with bacon ice cream. Try an eclectic selection of bourbon and whiskeys and learn more about the spirits through seminars and tastings. Info:
delraybaconfest.com.
Marathon Seafood Festival
Florida Keys: What began as a small gathering in a Publix parking lot has grown to a popular fresh seafood extravaganza drawing more than 20,000 attendees each year. The signature culinary and family event celebrates the Keys bounty with all kinds of gourmet delicacies from the waters of the Florida Keys. Live music, an open-air art show and lots of vendor booths make for a delectable weekend. Takes place at Marathon Community Park, MM 49, Oceanside. Info: floridakeysmarathon.com.
Boca Bacchanal
Boca Raton: Guests meet award-winning chefs and vintners while savoring their signature cuisine and wine selections and an open-air event at the Mizner Park Amphitheater. Features hundreds of wines, by-the-bite specialties prepared by exceptional chefs from South Florida restaurants as well as a beer garden serving craft beer, ales and lagers. Info: bocabacchanal.com.
CENTRAL FLORIDA
National Cuban Sandwich Festival
Tampa: Miami and Tampa have been battling over who has the best and most authentic Cuban sandwich for decades. This festival aims to settle the debate – at least until the next year – with its annual three-day competition spotlighting sandwich makers from both regions, working their magic with pork, Swiss cheese and whatever other secret ingredients the competitors slip between slices of fresh-baked Cuban bread. Takes place in Historic Ybor City, Tampa. Info:
thecubansandwichfestival.com.
Florida Winefest & Auction
Sarasota: The highlight of this four-day fundraising event is undoubtedly the massive amounts of food served by various restaurants and banquet halls spread throughout Sarasota. There's a street party featuring seafood and meat dishes, a lunch tasting, a brunch tasting and several wine tastings, including the final soiree, Wine on the Water. Info: floridawinefest.org.
Lakeridge Winery & Vineyards Wine & Seafood Fest
Clermont: To kick off Florida's beautiful spring weather, Lakeridge Winery hosts its signature event featuring its own cuvee blanc, chardonnay, ports and other types of wine, as well as beer, soft drinks and a variety of seafood specialties. Complimentary tastings and tours are included.
Info: lakeridgewinery.com.
NORTH FLORIDA
30 A Wine Festival
Alys Beach: About a dozen vineyards and wineries from all over the country as well as a handful of local restaurants feature their best stuff during an elegant, three-day fundraiser tasting event. Info: 30awinefestival.com.
St. Augustine Lions Seafood Festival
St. Augustine: For more than three decades, this seafood festival has been a favorite among Floridians, drawing tens of thousands every year. And it's no wonder; with a handful of refundable tokens, you can fill up on everything from seafood quesadillas to rockfish strips to alligator skewers. For dessert, try the chocolate key lime pie or fried candy bars. Info: lionsfestival.com.
Northeast Florida Veg Fest
Jacksonville: In a state that loves its seafood and BBQ, the Veg Fest is a welcome break for local and visiting vegetarians and vegans. The Veg Fest celebrates healthy and sustainable foods through cooking demonstrations, a beer garden, a pie-eating contest, seminars on how to grow your own food and other activities for the meat-free mobs. Info: nfvegfest.org
April
SOUTH FLORIDA
Florida Keys Island Fest
Islamorada: Two full days of music, food and fun including one of the largest craft shows in the Keys, live entertainment, an All-American Road Vintage Cruisers Show, sandcastle-building, kids' activities and the annual "Taste Of Islamorada" – a local chefs' competition which happens on Sunday. Free admission. Takes place from 10am – 5pm at Founder's Park, MM 87, Bayside, Islamorada. Info: islamoradachamber.com.
Key West
Key West: Over 50 top area restaurants and 100+ vineyards present mouthwatering samples of their cuisine to benefit AIDS Help, Inc. Food and wine tickets cost $1 with "tastes" ranging from $3 – $8. The culinary celebration takes place from 6 – 9pm at the Truman Waterfront Pier (end of Southard St.) overlooking Key West Harbor. Free admission. Info: 305-296-6196.
CENTRAL FLORIDA
Fort Pierce Oyster Festival
Fort Pierce: – Oysters Casino, Oysters Mexicali, oyster stew, grilled oysters, raw oysters, fried oysters. While oyster lovers get their fill, festival goers will also contribute to a better ecosystem as shells will be gathered for oyster reef restoration projects. Kids (or anyone who doesn't love the bivalves) can nosh on other delicious dishes served at this charity event. Takes place in historic downtown Fort Pierce. Info: ftpierceoysterfest.com.
Festa Italiana
Tampa: Historic Ybor City is known for its Cuban roots thanks to its former cigar-Festa Italiana rolling jobs, but the district also likes to honor its Italian culture as well. The Festa Italiana, which began in 1997, kicks off with a wine party featuring more than 70 wines, as well as Italian antipasti, cuisine and desserts. It ends with the main event, during which dozens of the Tampa Bay area's top restaurants and catering companies serve delicious dishes and tastings. Takes place in historic Ybor City, Tampa. Info: festaitalianatampa.com
NORTH FLORIDA
Isle Of Eight Flags Shrimp Festival
Amelia Island: Amelia Island's "Isle of Eight Flags" story is a long and complicated one, involving bloody battles and a clash of cultures, but the main takeaway from it all is that the island's deep-water harbors contain shrimp. Lots of shrimp. This festival honors Florida's shrimping industry by serving the little guys up hot, cold, fried, on skewers, in gumbo and chopped into salads. There's also an ice cream contest for the brave and brain-freeze immune. Takes place on Fernandina Beach. Info: shrimpfestival.com.
South Walton Beaches Food & Wine Festival
South Walton: Wash down fine cheeses, olives, sushi, oysters, charcuterie and chocolates with a selection of more than 800 wines. This jam-packed weekend of events is spread among several resorts, wine shops and other venues where people can smell and taste different reds, whites and champagnes, sample craft beer and try creative and unusual wine and cheese pairings. Info: sowalwine.com.
A Taste Of St. Augustine
St. Augustine: The Taste of St. Augustine is a great way to become familiar with more than 20 of the city's best restaurants as they all bring their A-game to compete for food contest categories such as Best Family Dining, Best Upscale, Best Ethnic and Best Dessert. Local breweries and wineries also get in on the fun, and there are soft drinks and familiar finger foods for the kids. Info: epicbh.org/tasteofstaugustine.
May
SOUTH FLORIDA
Los Olas Wine & Food Festival
Fort Lauderdale: Fort Lauderdale's famous Las Olas Boulevard shuts down for a day to make way for more than 70 of South Florida's top restaurants, breweries and vineyards as they serve tapas, sliders, salads, cheeses, flatbreads and other dishes, plus beers and wines. Info: lasolaswff.com.
Boynton Beach Food, Wine & Brew Festival
Boynton Beach: The Boynton Beach Food, Wine & Brew Festival, formerly known as the Taste of Boynton, is a showcase of Boynton Beach cuisines. This annual event features 30 of Boynton's finest restaurants and lounges along with wine and craft beer tastings. It's a paradise for foodies and winos who strive to eat and drink local. Info: facebook.com/boyntonbeachfoodwineandbrewfestival.
CENTRAL FLORIDA
Food &Wine On Pine
Anna Maria: – Top chefs and culinary students from around the region prepare their best dishes, including lobster and shrimp ceviche. gourmet tater tots and frozen wine slushies, as guests watch chalk demonstrations and sip Kentucky Derby drink specials along Anna Maria's Pine Avenue. Info: foodandwineonpine.com.
Clearwater Beach Taste Fest
Clearwater: The Annual Clearwater Beach Taste Fest, on a beach recently named Trip Advisor's #1 in America, features tastings from more than 30 participating restaurants, wine and craft beer, live entertainment, a live auction, and vendors. Info: clearwaterbeachrestaurantweek.com.
NORTH FLORIDA
Jacksonville Craft & Import Beer Festival
Jacksonville: As Florida's beer scene grows, so does this festival, which typically draws between 40 and 50 breweries and more than 20 restaurants, working together in gastronomic harmony. Pair various Belgian beers, ciders and ales with pizza, burgers, seafood dishes and desserts. Info: beerfestjax.com.
June
SOUTH FLORIDA
Miami Renaissance Festival
Fort Lauderdale: Spend a weekend trying hundreds of fine rums from the Caribbean and beyond at the largest rum festival in the world. Learn how rum makes delicious drinks, from island-style Polynesia tiki cocktails to more sophisticated rums best served straight-up or on the rocks, and take notes from the RumXP International Rum Expert Tasting Panel as it judges multiple categories of the drink. Info: rumrenaissance.com.
Craft Beer Festival & Burger Bash
Palm Beach Gardens: Pure American indulgence rules this summertime party, which draws representatives of 60 craft beer and cider brands such as Stella Artois, Shock Top and Magic Hat as well as the regionally acclaimed Funky Budda and Cigar City brews. Local restaurants supply the suds-loving crowd with sliders as they compete for the "King of All Burgers" title. And for the vegetarians? There's a "Best Non-Beef Burger" category, too. Info: palmbeachfl.com/craft-beer-burger.
CENTRAL FLORIDA
Historic Cocoa Village's BBQ & Blues
Cocoa Village: In one of Cocoa Village's most competitive events of the year, culinary teams from around the southeastern United States bring their pork butts, ribs, sauces and A-games to grill, smoke and slow-cook their way to win cash prizes. You be the judge of People's Choice, Best Sauce and Best Dessert. Info: cocoavillagebbqandblues.com.
JULY
SOUTH FLORIDA
Key Lime Pie Festival
Key West: A crazy "Mile High"pie-eating contest, Key Lime Pie Hop, Key Lime Rum Sampling and other tasty temptations are all on the menu for this wacky, weekend event that kicks off with a Key Lime Martini and Margarita Sip & Stroll. Info and event schedule at keylimefestival.com.
CENTRAL FLORIDA
Dunedin Orange Festival
Dunedin: In a town known for its history of oranges, orange groves and citrus packing, this festival became a natural fit in 2010 and has been held every July in Edgewater Park since. Sample some contest entries in the local restaurant Mojo cook-Off Contest, or try some fruity ice cream, smoothies and juice blends. Info: dunedinorangefestival.com.
AUGUST
SOUTH FLORIDA
Key West Lobsterfest
Key West: It's a weekend of "Lobstermania" when approximately 10,000 pounds of succulent, locally caught lobster is grilled, sautéed, stuffed and deliciously prepared during the opening celebration of the Keys lobster season. Takes place on Duval Street, downtown Key West. Info: keywestlobsterfest.com.
Key West Brewfest
Key West: More than 150 beers and craft brews are on tap at his "tasty" annual event that includes beer dinners, beer brunches, happy hour parties, pool parties, late-night parties, seminars and the Signature Tasting Festival Event. Info: keywestbrewfest.com.
CENTRAL FLORIDA
WAZOO
Tampa: Named one of the "10 Great Beer Festivals in the Country" by USA Today, this annual tasting event features 275 beers and beverages from around the world, tasty food samplings from favorite Tampa Bay area restaurants and some great live music. Takes place at Lowry Park Zoo in Tampa. Info: facebook.com/WaZooBeerFest.
SEPTEMBER
SOUTH FLORIDA
Flavor Palm Beach
Palm Beach County: This month-long event is designed to introduce diners and visitors to the vast array of restaurants throughout Palm Beach County. Each offers a selection of specially priced three-course meals to help guide guests through a gastronomic sampling of great dishes, ranging from steakhouse favorites such as prime rib and truffle-mashed potatoes to lighter ceviche cups and sushi rolls. Just find a restaurant you'd like to try on the website and go check out its special Flavor menu. Takes place at various locations in Palm Beach County. Info: flavorpb.com.
WineDine Key West & Islamorada
Florida Keys: Dine, shop, relax and play during Key West & Islamorada annual restaurant month, a moveable feast for the senses! Cuisine connoisseurs can enjoy multi-course prix fixe menus at several Keys' restaurants, including casual waterfront spots, trendy bistros, eateries specializing in fresh Florida Keys seafood and award-winning gourmet emporiums. Local spas and chic boutiques also participate in this celebration. Info: winedineflakeys.com.
CENTRAL FLORIDA
Epcot International Food & Wine Festival
Orlando: – If it's at Walt Disney World, you know it's going to be magical. Here, you'll "dine around the world" with tasting events and enjoy big-name entertainment, plus culinary demonstrations and seminars on mixology, beverages, cheeses. Takes place at Walt Disney World Epcot. Info: epcot-international-food-and-wine-festival.
NORTH FLORIDA
St.Augustine Spanish Wine Festival
St. Augustine: This festival features Spanish foods and wines presented at a variety of special events and restaurants. The festival includes Vino Veritas, where guests learn the secrets of authentic Spanish recipes and Spanish wine pairings from Spanish food and wine experts, and the Grand Tasting, where folks sample more than 120 different types of wines made in Spain. Takes place at various locations in St. Augustine. Info: SpanishWineFestival.com
Annual Taste of Amelia Island
Amelia Island: The Taste of Amelia Island offers guests the opportunity to sample cuisine from the island's best chefs, while enjoying a selection of fine wines from a variety of distributors. The event includes a live chef demo during the cocktail hour, live music, a 50/50 raffle, and a Best Dish of the Taste award voted on by attendees and announced on the main stage. Info: 904tix.com.
October
SOUTH FLORIDA
Stone Crab Festival
Naples: The annual Stonecrab Festival is a weekend of food and fun starring, of course, the stone crab. It's also your chance to explore the beautiful Naples waterfront with activities on land and by water in and around Bayfront, Port of Naples Marina, Tin City and Naples Transportation and Tours General Store/Heritage Museum. Info: stonecrabfestival.org.
CENTRAL FLORIDA
Central Florida Peanut Festival
Williston: Truly Florida's nuttiest event, Levy County's peanut festival features all manner and preparations of this prized legume crop. Try peanuts boiled, fried, roasted, mashed into butter, mixed into cookies and cakes, dumped into stews and even fashioned into arts and crafts. Stick around for the crowing of the Little Peanut Baby, King and Queen. Info: willistonfl.com/peanut-festival.
NORTH FLORIDA
Greek Food Festival
Tallahassee: This two day festival celebrates all things Greek with a huge array of delicious Mediterranean cuisine including gyros, spanakopita, baklava, moussaka, Greek salad and the anise-infused ouzo. Takes place at the Holy Mother of God Greek Orthodox Church. Info: visittallahassee.com/greek-food-festival.
Tallahassee Brewfest
Tallahassee: The Brewfest's popularity stems from its massive and eclectic beer list, as dozens of national beer brewers, local breweries and home brewers bring their ales, IPAs, stouts and ciders, all served inside the Tallahassee Auto Museum. Food is also provided and usually included in the ticket price. Info: brewfesttallahassee.com.
St Marks Stone Crab Festival
St. Marks: The historic little city of St. Marks celebrates the opening of October's annual stone crab season with a gastronomic festival filled with platters of claws served with lemon, drawn butter and/or cocktail sauce, as well as festival mainstays like grilled hot dogs and hamburgers, ice cream, funnel cakes and other fun foods. Info: stmarksstonecrabfest.com.
November
SOUTH FLORIDA
Delray Beach Wine & Seafood Festival
Delray Beach: Each year, thousands of foodies flock to this annual free-admission wine and seafood festival to feast on fish tacos, shrimp gumbo, Cajun crab cakes and other delicacies best eaten with a cold Chardonnay or sangria. Takes place in downtown Delray Beach. Info: dbwineandseafood.com.
CENTRAL FLORIDA
Food, Wine & Brew Festival
Daytona Beach: This annual festival kicks off with a beer dinner and includes food samples from the best local restaurants along with 100 craft beers and 30 wines from around the country. Enjoy the sports bar with college football games, live entertainment and a Cigar Lounge. Takes place at News-Journal Center on the scenic banks of the Intracoastal Waterway in Downtown Daytona Beach. Info: daytonabeach.com.
When Pigs Fly South BBQ Challenge
Lakeland: This popular Florida BBQ competition draws dozens of teams boasting their brisket, ribs, chicken, sausage and pulled pork, as well as country-style sides, desserts, sauce tastings and plenty of beer and soda to wash it all down. Takes place at Lakeland's Sun N' Fun, a convention campus devoted to all things aviation. Info: sun-n-fun.org/PigsFlySouth.
Zoofari
Tampa: Zoofari draws some of the area's best restaurants to prepare delicious bites such as bacon mac 'n cheese, tenderloin nachos, Cuban sandwiches, artisan pizzas, seared tuna and more. Come hungry! Takes place at Lowry Park Zoo in Tampa. Info: facebook.com/Zoofari.
NORTH FLORIDA
The Great Chowder Debate
St. Augustine: More than 30 area restaurants compete for top honors during this fundraiser for Shriners Children's Hospitals. Tastes are just $1 each and categories include New England, Minorcan and various conch and seafood preparations. Takes place at the Conch House Marina Resort in St. Augustine. Info: conch-house.com.
Seeing Red Wine Festival
Seaside: This four day festival includes reserve wine tastings, dinners and a brunch with featured guest winemakers. Several of Seaside's well-known restaurants also showcase how their farm-to-fork and gulf-to-table offerings pair beautifully with the featured red wines. Info: seeingredwinefestival.com.
Florida Seafood Festival
Apalachicola: This two-day annual event drawing tens of thousands of visitors to the historic town of Apalachicola and features delicious seafood, arts and crafts exhibits, seafood related events, musical entertainment and more. Info: floridaseafoodfestival.com.
December
SOUTH FLORIDA
Palm Beach Food & Wine Festival
Palm Beach: This highly anticipated annual event brings an eclectic collection of the world's award-winning chefs, culinary personalities, authors, winemakers and mixologists to one of South Florida's most picturesque islands. Includes specialty cocktail and hors d'oeuvre receptions, five-course dinners with premium wine pairings, kids' cooking classes, and the final grand tasting and cooking competition. Info:
pbfwf.com.
NORTH FLORIDA
St. Augustine Distillery Sugar Cane Harvest Festival
St. Augustine: Watch sugar cane milled in a Cast Iron Sugar mill built in 1883 and experience a traditional old fashioned cane boil. The sugar cane boil is a North Florida tradition where families and friends get together to harvest the sugar cane and create syrup. Guests can help out with the harvesting of the sugar cane and taste it in its purest form, as well as tasting spirits and cocktails made at the distillery and eating food made from local restaurants and artisans. Info: staugustinedistillery.com